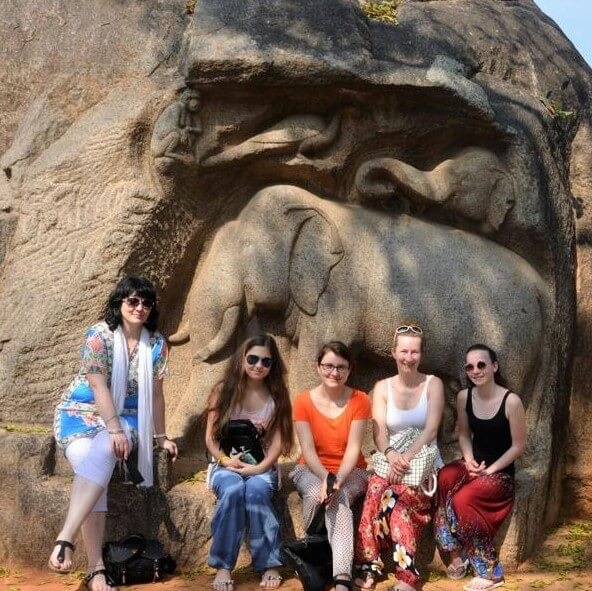 South India Tours
The diverse cultures and environments merge into an unforgettable experience when you book South India tours for your next adventure holiday. The focus of tours in this area includes unique art and architecture of historical temples, monuments to various cultures throughout India's rich history, and beautiful natural areas that truly appear as tropical paradises here on Earth.
Explore Goa to discover every possible type of beach culture imaginable from luxury tropical resorts to nature-lovers enjoying the solitude. Old Goa features many Portuguese influences such as the stately museums, Catholic church, and the UNESCO heritage zone Fontainhas community. For pure south Indian experience, get out into nature at a spice plantation or wildlife sanctuary.
In Karnataka, enjoy the scenic countryside studded with coffee plantations and lush green trees. Shop for arts and crafts at a Bangalore marketplace or explore this popular destination's many entrancing locations for architecture, history, and wonder. Read More +
Some historical sites of interest include Brihadeshwara temple Tanjore, and the Meenakshi Temple at Madurai and the ancient Ruins of Hampi.
Take a trip around Tamil Nadu and Kerala to relax by the seaside, learn about the large tea and coconut plantations in the region, and wonder at the intricate temple caves in Mahabalipuram. In Kerala, explore the scenic backwaters from inside a unique houseboat or stop a while to soak up the sun on a sandy beach. Read Less –
Our Favorite articles on South India Tours
Other Destinations of India