---

India Travel Guide: 16 Tips When Preparing for Your First Trip to India
① General Safety Tips While Out Exploring
② Dealing with Strangers
③ Dealing with Beggars
④ Gay and Lesbian Rights
⑤ Public Smoking and Consumption of Liquor
⑥ Cycle Rickshaws and Tuk-Tuks
⑦ Tear Through the Confusion and Scams
⑧ Entering Places of Worship
⑨ Traditional Dining Etiquette
⑩ Tips for Photography Enthusiasts
⑪ Learn a Bit of the Local Language – Hindi
⑫ What Can You Bring Along to India (Free Allowance)?
⑬ Travel India for Reasons beyond Sightseeing
⑭ Leave Your Western Standards Behind
⑮ Vacation India Believes in Responsible Travel
⑯ Always Remain in Touch with Us
---
① General Safety Tips While Out Exploring
Dress to feel comfortable and to blend in. Avoid looking like a tourist. Remember, there are many expats in India, so a foreign face is nothing new. And millions of foreign tourists visit India every year. If you're lost, approach a uniformed policeman to ask for directions; they are everywhere in urban the areas. You can also approach a passer-by and people in the shops to ask for directions. People are quite friendly in India.
✔ Avoid dimly lit and sparsely populated areas after hours. At night walk in a group or with at least one fellow traveler
✔ A small digital camera that can be slipped back safely into your pocket after use is ideal. If you have to use DSLRs, secure them in your bag safely after use, rather than letting them dangle around your neck
✔ Leave all your valuables such as extra cash, travel documents and jewelry back in the hotel's safe deposit box
✔Pickpockets will always notice you. To stay safe wear your backpack kangaroo style in front. Have your purse hanging from your neck behind the bag with the opening facing your tummy. This will make it impossible for any pickpocket to reach your valuables
✔ Write down the name and address of the hotel in a note pad. If you find it difficult to communicate with a taxi driver, you can simply show him the address. Or just pick a visiting card from the hotel's reception
✔ Finally, take it slow and spend time in each location. Everything in this country has a history. India is as much about its people as it is about the magnificent monuments; so communicate with people when presented with an opportunity
✔ Politeness is a western trait but it doesn't always work the same way in India, especially with the less educated like waiters, bell boys, drivers and porters. In other words, being overly friendly with them might be perceived to be an "invitation." Unfortunately, such men consider western women to be more "available" than Indian women, so be confident and stern in your communication (never rude).
---
② Dealing with Strangers
There's nothing like striking a chord with a local and being invited to their home for lunch or tea. India is a society where several generations live under the same roof. You might find this fascinating and another aspect that'll not escape you is the warmth displayed towards you. The majority of Indians believes in "Atithi Devobhava", (A guest is equivalent to God).
Remember, not all invitations are the same. You are better off being invited for dinner or lunch by a well-educated couple or woman, then a man. If you manage to strike up a conversation with a fellow passenger during your flight and are then invited for dinner, grab the opportunity.
However, if you get an invite on the bus or the local train, politely refuse, unless the woman or the couple inviting you seems well educated and from the upper class of society.
Steer completely away from accepting food and drinks while traveling, especially during train travel. Such food or snacks might be laced with sedatives with the intention to rob you when you're asleep.
---
③ Dealing with Beggars
Beggars can make your heart melt and at the same time be quite annoying when they refuse to leave you alone. The Indian government is trying to curb begging through rehabilitation, so you're better off not being too generous with your wallet. Don't get involved in a conversation about an individual's background. There are non-governmental organizations in India that are dedicated to such work. If you really feel you must do something, you may give them some sweets, chocolates or fruits. We recommend that you refrain from giving money to beggars.
---
④ Gay and Lesbian Rights
Same-sex relationships are not widely accepted in India, although there is a changing perception in urban India. Rural India, however, still views such relationships with disdain. The government regulations too are not favorable towards same-sex relationships.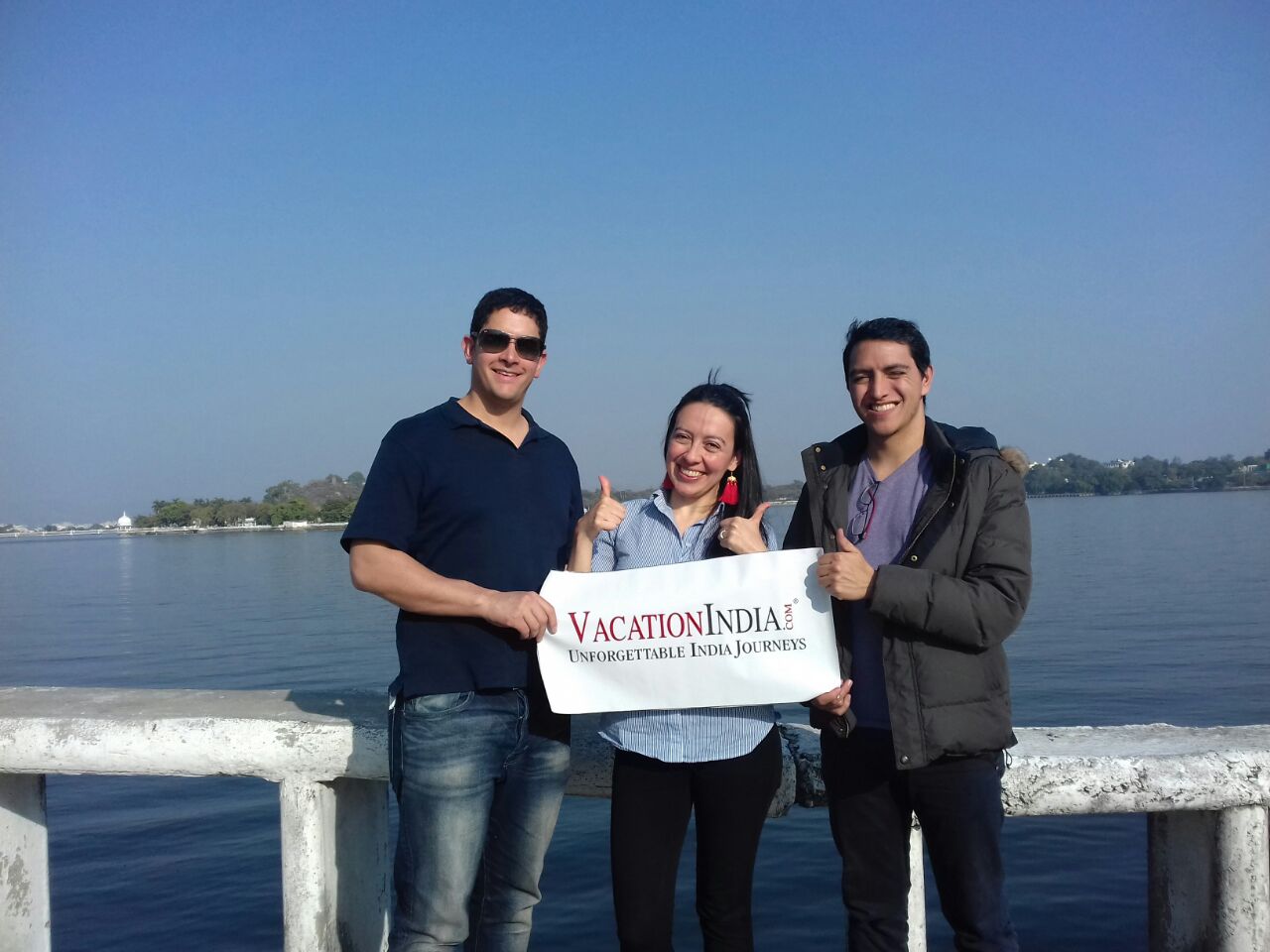 ---
⑤ Public Smoking and Consumption of Liquor
Smoking and consuming alcohol in public places are strictly prohibited according to recent regulations and is punishable by law. Although you might find a few locals flouting this law, we urge you to adhere to it and refrain from such acts. In many 4- and 5-star hotels and in many upscale restaurants there is a designated area for smoking.
---
⑥ Cycle Rickshaws and Tuk-Tuks
Your trip to India is incomplete without a photograph on a cycle rickshaw and tuk-tuk. However, keep in mind that the drivers of these vehicles might try to overcharge you. Make use of these modes of transport with the aid of your tour guide to remain safe and only use them for a special experience and for short distances. Please ask your guide or your adviser at Vacation India to arrange a cycle rickshaw or tuk -tuk ride so that you can enjoy the ride without the inconvenience of any haggling and overcharging!
---
---
⑦ Tear Through the Confusion and Scams
Confusion can reign as things aren't always organized in India. For instance, to visit the Taj Mahal one needs a ticket. One would expect the ticket counter to be close to the Taj Mahal itself. But contrary to belief, the booth is in the exact opposite direction. So, it's quite a long walk away. At Vacation India, we take care of all your entrance fees to monuments. The service of English-speaking local guides is also included. These guides will take care of buying the monument tickets for you. You just need to keep your camera ready to capture the incredible sights of India! At many monuments our experienced guides buy monument tickets online in advance to avoid standing in long queues at ticket counters. Popular tourist attractions are also places where scammers thrive. So, be wary of anyone who is over-friendly. Shouts like "Hey friend" and "Where are you from?" are best ignored. During visits to monuments in India, you may be approached to pose with local tourists for a photograph. If you're uncomfortable, politely yet sternly decline the request.
Trash is found all over in the cities. Vacation India completely rejects such behavior and requests travelers to not contribute to such irresponsible behavior.
Cows walking in busy roads, people sleeping on pavements and under bridges, temples and mosques that seem to be right in the middle of the road are quite common. Smile at the amazing confusion and enjoy the chaos, you are in India!
---
⑧ Entering Places of Worship
Indians are very particular when it comes to religion. It is vital that you dress in non-revealing attire when you visit a mosque or a temple. Smoking, joking around, cuddling and speaking in a loud voice are prohibited. You will have to enter the temples bare footed. In many temples you enter wearing socks only. Your accompanying guide will advise you accordingly.
Women need to cover their heads with a shawl or scarf when entering a Hindu temple. Inside a gurudwara (Sikh temple), both men and women must cover their heads. Jains practice complete nonviolence, so when entering a Jain temple, you need to be without any leather items on you, including wallets and belts. Photography is not allowed in some Hindu temples. Please check with your guide before entering any place of worship!
---
---
⑨ Traditional Dining Etiquette
Whether you use cutlery or your hands when eating in hotel restaurants is your choice. Most Indian meals includes curry and bread, which is why most Indians use their hands when eating. For rice and other dishes people use cutlery. In South India, people also eat rice with their hands, even in 5-star hotels; it is part of their culture. However, if you've been invited for lunch or dinner by an Indian family you need to follow certain rules of etiquette. Wash your hands before sitting down at the dining table. Eat only with your right hand as the left is considered dirty and used only for chores such as removing your shoes, etc. Leave your shoes outside the house. It's considered civil to bring along sweets, fruits, or flowers as a gift.
---
⑩ Tips for Photography Enthusiasts
Most temples and religious places prohibit photography inside, although you may photograph these buildings from the outside. If in doubt, ask before taking pictures. If you wish to take a picture with locals, they may be quite happy to pose with you but ask permission first, especially when it comes to women. Check if there is a board that says, "Photography is prohibited." Cameras are allowed free of charge in most of the monuments in India. Although some monuments do charge a small fee to allow photography. Your accompanying guide will advise you on this matter. Tripods are not allowed in most of the monuments without prior permission.
---
---
⑪ Learn a Bit of the Local Language – Hindi
Hundreds of languages are spoken in India but the most widely spoken language, at least in the northern and western part of India is Hindi. Other languages widely spoken are: Bengali, Gujarati, Hindi, Kannada, Malayalam, Marathi, Oriya, Punjabi, Tamil, and Telugu but these are region-specific. Here are a few words of Hindi that will help you blend in!
↳ Namaste (num-uh-stare): Hello/goodbye
↳ Shukriya (shu-kree-yar): Thank you
↳ Aap kaise hai (arp-kays-air-hay): How are you?
↳ Ji ha (gee-haar): Yes
↳ Ji nahi (gee-nay-hee): No
↳ Kahaan hai? (car-har-hair): Where is the…?
↳ Acha (uch-are): Okay, or I understand
↳ Ruko! (rroo-core): Stop
↳ Chai (cch-eye): Tea
↳ Pani (par-knee): Water
↳ Lakh (lack): One hundred thousand
↳ Crore (craw): Ten million
↳ Mai (may): Me
↳ Mera (may-ra): Mine
↳ Aapka (aap car): Yours
↳ Kaun (car-aun): Who
↳ Kapra (cap-ra): Cloth
↳ Khana (kha-na): Food

Phrases that You Might Find Useful
↳ Aap kaise hai: How are you?
↳ Mai thik hu: I am fine
↳ Aap se milkar khusi hui: Nice to meet you
↳ Aap kaun hai: Who are you?
↳ Aap ka naam kya hai: What's your name?
↳ Mera naam hai ___: My name is ___
↳ Aap kaha se hai: Where are you from?
↳ Mai ____ se hu: I'm from ____
↳ Station kaha hai: Where's the station?
↳ Bus stand kaha hai: Where is the bus stand?
↳ Toilet kaha hai: Where is the toilet?
↳ Kya aap meri madad kar sakte hai: Can you help me?
↳ Ye kya hai: What's this?
↳ Mujhe ye kharidna hai: I want to buy this
↳ Ye kitnay ka hai: How much is this?
↳ Daam kum karo: Lower the price
---
⑫ What Can You Bring Along to India (Free Allowance)?
A tourist who comes to the country for the sole purpose of recreation, sports, touring, health, pilgrimages of a religious nature, business, study, and family visits is allowed the following:
↳ Up to 100 cigarettes or 25 cigars or 125g tobacco
↳ Up to 2 liters of liquor or wine
↳ Personal jewelry
↳ One camera and up to 20 rolls of film
↳ One video camera with accessories; no more than 12 cassettes
↳ A pair of binoculars
↳ Camping equipment, including one tent
↳ Professional equipment

Bringing Currency
You can bring any amount of any currency into India; however, you'll have to declare it if you are bringing more than US$ 5,000. If the total value of bank notes, travelers' checks, etc., comes to more than 10,000 USD, you'll have to declare it.
---
⑬ Travel India for Reasons Other Than Only Sightseeing
This is perhaps the most valuable tip that we can give you. India is a land of immense diversity when it comes to culture, rituals, religion, clothing and landscape. Here you can experience the friendliness and genuine hospitality of the locals and, of course, the vibrant traditional markets. The cuisine promises to be like nothing you've ever experienced in the world. From street food to the Taj Mahal, there is history etched into everything you see and experience in India.
Observe the many different religious festivities that are deeply embedded in the history and culture of the country. Holi (Color Festival) and Diwali (Light Festival) are especially breathtaking. The Ganesh and Durga festivals will open your mind to the enthusiasm and inner joy de vivre of the people, palpable in every corner of the country.
The people of India are easy to talk to. They are not really concerned with privacy, so you must be prepared to be asked some personal questions.
It's an adventure that goes beyond physical challenges. You'll love the cultural shock that awaits you and marvel at the ancient architecture and technical skills of the masons that each ancient monument exhibits. The sweet aroma of spices, and tea & coffee will fill your senses at every turn. Experience the country firsthand to understand why it's called "Incredible India".
Be confident that if you face any problems, you can contact your personal travel expert and let him/her know. We will be more than happy to help you as far as possible.
---
⑭ Leave Your Western Standards Behind
You are probably used to a particular way of living that includes maintaining high standards of hygiene, privacy, timeliness, and service. However, India is different, even chaotic regarding all of these. You might find the prying eyes of the locals quite daunting and the public transport that's never on time irritating. Hotels in remote areas that have only one dish on the menu available and the general standard of cleanliness may be quite a shock. Prepare yourself beforehand and be aware of the fact that you not home, but in India, and you'll be much more relaxed and comfortable exploring the country, ignoring her faults and rather focus on her magic and enchanting nature.
---
⑮ Vacation India Believes in Responsible Travel
At the core of our operations is the resolve to bring you the best of what India has to offer while keeping you safe at all times. Another cause that is close to our heart at Vacation India is the impact of tourism on nature. We believe in grass-roots travel as that's where the real India dwells. To achieve this, we network with local communities, individuals and businesses so that local economies gain through tourism. This brings a positive, welcoming attitude towards tourists and minimizes any adverse cultural impact. Nature is another aspect we are sensible and concerned about. We urge you to bring rechargeable batteries and plug adapters. Minimize the use of plastic and make use of biodegradable detergents and soaps as far as possible.
---
⑯ Always Remain in Touch with Us
You can always reach our 24/7 emergency line at +91 99274 65808. You can also email us at any time. So, keep your smartphone charged. If you find that you are "out of range," try an internet café. Alternatively, you can buy a prepaid phone connection for your travels in India and a cheap handset for about $20. The call charges in India are among the lowest in the world.If you have any more question about India and it's culture, you can email us at info@vacationindia.com